It's time for the annual round-up of material donated to the archives this year, and it's been the usual mix of old favourites and welcome surprises.
Publications
Copies of Phoenix, the student newspaper for Lanchester College of Technology & Coventry College of Art (covering dates 1967-1970), were donated in December. You could read about the new art college being built in 1968 (now the Graham Sutherland building), and there were also complaints about the library – not enough spaces, not enough books, too noisy, poor ventilation and heating. For students who liked music (and a bar) there was plenty of entertainment from bands that performed at 'The Lanch' and also took part in the Lanchester Arts Festival.
Readers could see what money was spent by the Arts Festival committee, such as for booking bands to play. In 1969 it cost £200 to get the group Family, £150 for Fairport Convention, £350 for the Small Faces, and £400 for Pentangle.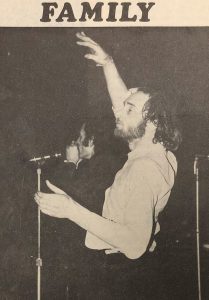 Other publications included graduation award ceremonies programmes and prospectuses for the university and its predecessors (covering dates 1960s to the present day). Some particularly early ones related to Rugby College of Technology & Arts and its predecessors and dated back to 1905. The Rugby link came about because its college became part of Lanchester Polytechnic in 1970.
Photographs
A few interesting photographs came with the Phoenix donation, including a series featuring former Lanchester Polytechnic director Geoffrey Holroyde – often welcoming visitors to the campus, such as Secretary of State Kenneth Baker in April 1987 (on the same afternoon that Baker announced that Polytechnics would exit from local authority control).
There are also images showing demolition and construction on the site that became the Techno Park.
Objects
Some of the most unusual items donated related to the career of Waldo Lanchester, who in his time was a famous puppeteer. Waldo was a nephew of Frederick Lanchester, and some of the puppets made by his company were included in the items. There were also drawings and notes on making puppets and story ideas for performances.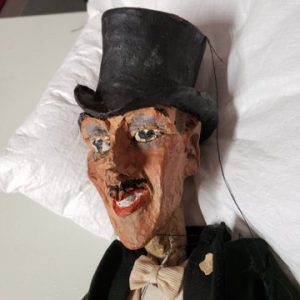 If you have anything you would like to donate to the archives, please get in touch via our contacts page.