A display about the 175th anniversary of Coventry University and some of the archive collections it holds is currently available on the 3rd floor of the Library.
It celebrates the fact that 175 years ago on 22 May 1843 the Coventry School of Design opened and explains through timelines the link between that organisation and the university of today.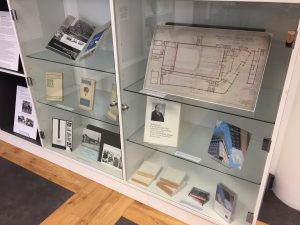 If you have any material that you would like to donate to the university's archives e.g. photographs, publications (prospectuses, annual reports, staff and student magazines), objects, film and video, please get in touch with the university archivist Gary Collins (024  7765 7882, archives.lib@coventry.ac.uk).
More information on the archives held by the university, including its most important collection (the Frederick Lanchester papers) is available on our home page.